CELEBRATING BRITISH MODERNISM ON OUR 87TH ANNIVERSARY
Did you know the De La Warr Pavilion celebrated our 87th anniversary just over a month ago, on 12 December 2021?
To celebrate, we hosted a special online talk – exclusively for DLWP Members & Patrons, with our friends from the C20 Society. The talk was led by architectural historian Elain Harwood, focusing on her new book, Mid Century Britain: Modern Architecture, 1938-1963, which is now available from our shop.
Upon opening in 1935, DLWP was one of Britain's first major modernist buildings. Catch up with the recording of Elain's talk to discover 'what came next': In the following decades, architecture was seen as a powerful means to improve our lives and towns. This is the fascinating story of Britain's mid-century modern buildings.
The C20 Society: Saving Outstanding Buildings
At DLWP, we are acutely aware of the challenges of preserving mid-century and modern buildings. By the late 1980s, the building had fallen into a state of disrepair due to a paucity of funds.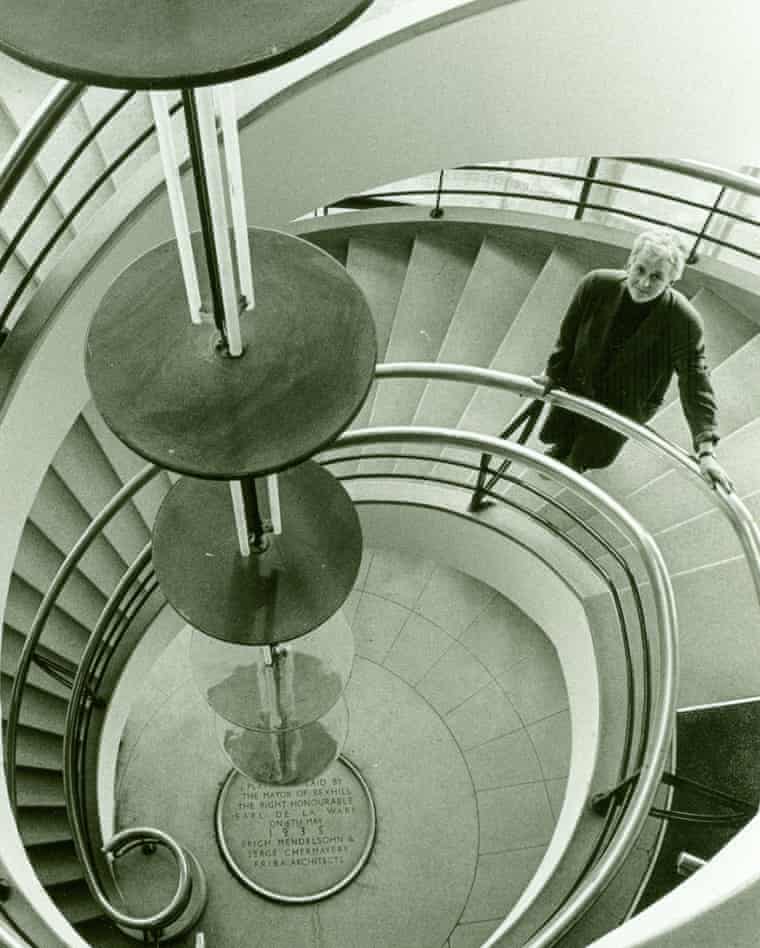 Its fortunes were reversed by Cllr Jill Theis MBE, who led the Friends of De La Warr Pavilion to revive DLWP and champion its heritage. That group became the Charitable Trust, which still oversees the running and conservation of DLWP.
Throughout the fight to rescue DLWP, the support of C20 Society was crucial to preserving the venue we know and love today. C20 is a charity dedicated to the conservation and celebration of Britain's modern design heritage. It campaigns to save the best of twentieth and twenty-first century architecture for future generations, while supporting local communities fighting for modernity.
Over its 40 year history, it has saved everything from iconic red telephone boxes by Gilbert-Scott, to art deco lidos, modernist housing estates and Eduardo Paolozzi's London's Underground mosaics.
C20's annual Buildings at Risk List highlights how our recent architectural heritage is under threat like never before.
Recent campaigns have championed the plight of landmark Department Stores being threatened across the country, and helped secure listed status for buildings as varied as the brutalist Preston Bus Station (pictured) and Swindon's 'space age' Oasis Leisure Centre.
To get involved, you can become a C20 Member or Donate, with all funds supporting their vital casework and campaigns. The Society also runs a busy schedule of annual events (including tours, conferences and lectures), publishes books and a twice-yearly members magazine.
Posted by dan on Monday 17 January 2022